Infrastructure investment: safer bridges or wider highways?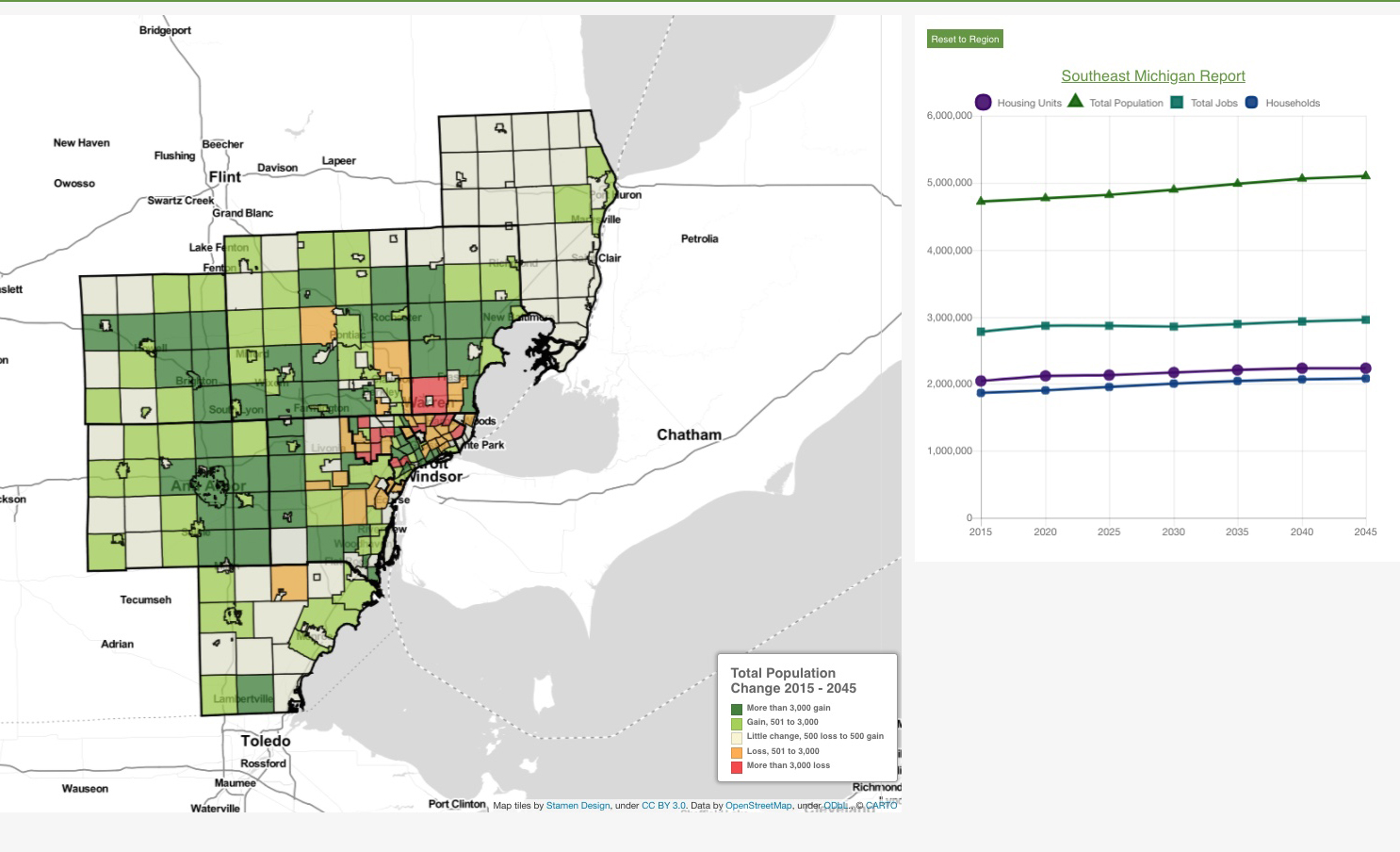 Michigan has 1,354 structurally deficient bridges. This means that one of every nine bridges in the state fails the Federal Highway Administration's inspection, according to Transportation for America's new report The Fix We're In For.
Over 300 of these deficient bridges are located within SEMCOG's jurisdiction, and 24 of them hold more than 50,000 travelers a day. Additionally, there are instances of deficient bridges along I-96, I-94, and I-75, which carry over 100,000 cars daily.
Meanwhile, SEMCOG's 2040 plan intends to use a large portion of its $40 billion budget to widen I-94 and I-75. The goal of these projects is to improve traffic flow and reduce congestion, but the effectiveness of more lanes along these corridors is questionable. The expansion also comes at the cost of leaving hundreds of deficient bridges and miles of poorly maintained roads to further deterioration.
A number of examples throughout the country have demonstrated that widening highways and increasing carrying capacity is only a short-term fix. Building more lanes creates more traffic and congestion than previously existed, a process known as deposited demand. Road widening projects also cause further reduction in connectivity. Downtown Detroit has suffered from neighborhood segmentation by four interstates, and the I-94 expansion will create an even greater barrier between our increasingly vibrant downtown and Midtown corridors. Three pedestrian bridges and nine road bridges stand to be removed, further isolating nearby neighborhoods from each other. Communities like Hazel Park and Madison Heights can expect to suffer similar impacts from the I-75 expansion.
Southeast Michigan has hundreds of bridges carrying thousands of travelers each day, and we need to ensure their safety. Governor Snyder emphasized the need to fix our crumbling infrastructure in his State of the State address. By adopting a "fix it first" approach to transportation, we can further encourage our legislators to spend on safety and quality of current infrastructure, instead of pushing neighborhoods further apart with expansive highways.
The SEMCOG meeting is taking place 3 p.m. this Thursday in Detroit at the Antheneum Suite Hotel. It is free and open to the public, and a Facebook group is planning to organize opposition to the highway expansion projects. For more information check out the Facebook event page here.